Top Story
Answers That Web Hosting Companies Might Need?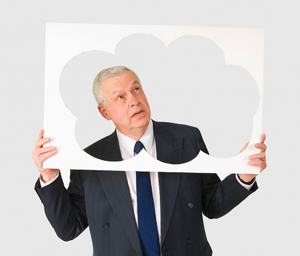 Are you an owner of a startup web hosting company and you are about to decide how to develop your business? Do you consider to start providing web hosting services or probably to buy a web host? Cloud computing and "Service Clouds" accelerate certain changes in the web hosting market. One has a number things to consider before make a decision on whether to enter the hosting industry, continue developing web hosting services or to focus on any thing else.
Hosting
Domains
The "Daddy" Of The Domain Name And Hosting Industry Gets Bigger?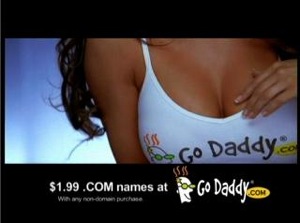 GoDaddy, probably the world's largest domain registrar has been sold last week for $2.25 billion dollars. This is a hell of a deal. I can not believe that an Internet company would cost that much. Internet is an intangible business and it is really hard to believe that anyone dot-com based company could cost billions.
Marketing
Does Instagram Work For Web Hosting Providers
I have recently spoke to an owner of a well-established VPS hosting company who told me that he would like to start using his company's Instagram account for branding purposes.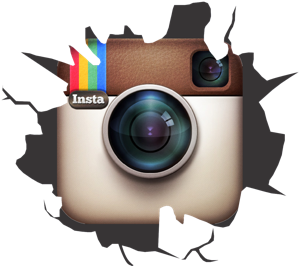 According to him the web hosting industry is in process of transformation and a thousands of providers would be acquired or would just bankrupt by the end of 2016. He said that he did not pay a lot of attention to the social networks and his company has always been more focused in direct sales.
"All this social networking takes a lot of effort and looks pretty cheap to me", was one of the things he said, but h has also admitted that one of this Senior sales team members told him that although that social networks did not sell they made a lot of consumers to make decision in favor with a companies which are well presented in the social networks.
It made sense to me so I decided to go and do some research on Instagram and see which web hosting providers are there. While I was searching I got an email from "Help a Reporter Out", which announced a webinar focused on how companies would increase brand awareness using Instagram. You can see more information about this webinar at the bottom of this article. Now let's see which web hosting providers ar on Instagram.
Rackspace
The company is undisputed leader in the market of expensive, quality Managed hosting services. Rackspace Instagram account features some pictures from events ad well as companies products and T-Shirts. It is quite undeveloped for a company of their size, however.
GoDaddy
I was surprised to see that the Instagram account of this controversial domain registrar and web hosting provider is private. Would it be possible GoDaddy to have so many Greek clients so it's staff is busy bailing them out?
Hostgator
The most famous overselling hosting provider, after Yahoo is also presented in Instagram . Hostgator's Instagram features some nice photos. You can see the rock star legend Alice Cooper on one of them, which is both nice and a very cheap way to do marketing (unless Mr. Cooper allowed them to do so). His website is hosted with Hostgator's owners EIG, so I guess Hostgator somehow got permission to use a photo with him on their Instagram. As you can expect there are a lot of pictures of funny crocks published in the company's account. I must admit I like it, despite that Hostgator are at the bottom of the list with web hosting provider's I like.
WiredTree
It is a real shame that a company like WiredTree doesn't have (or does not use) Instagram. WiredTree Twitter account is really something.
LiquidWeb
Another popular,quality Cloud and Managed hosting service provider not just missed to claim its name on Instagram, but it has even lost it an Australian digital imaging professional.
Media Temple
I have always liked Media Temple, not just because I haven't seen any negative reviews about them, but mostly because this company has always been innovative and have been very serious about their business. Media Temple's Instagram account is fun. I did to see many web hosting related pictures there, but it is still good. The company uses it to promote #fontsinthewild Instagram contest, which is a good example how any web host would use Instagram.
Digital Ocean
This company which has become famous for its reasonable priced SSD VPS hosting services has account in Instagram as The Digital Ocean. It looks very much like a web hosting provider's account and it is probably the one I like most, compared to those above.
Other Web Hosting Providers
Get in touch and tell me do you use Instagram for brand awareness. If I like what you're doing, I;d be happy to add you to the editorial list of web hosts that use Instagram.
If you need learn how to use Instagram for branding a web hosting service or product go to Cision.com and join a webinar named "Build Your Brand With Instagram". It will take place on Wednesday, July 29 at 2 p.m. ET. The main topic would be how a company can connect to its audience, increase exposure and drive traffic to its brand and website with a targeted Instagram strategy. Registration for Build Your Brand With Instagram webinar.
Opinions
Zee Germans Got Web Hosting Industry
"I have a server there for about 6 month now, here's my review (about) servdiscount is a german provider. My order was: Core I5 750 (2,67GHz), 8GB DDR3 RAM, 2 x 1TB HDD, for 20€/Month. When I paid the money I was a bit unhappy that they add about €1,5 payment fees". This is the first par of a "positive" review I have recently found at Web Hosting Talk forum. As someone... Read more »
Companies
How Would Equinix Change IT Hosting Market In Europe?
The biggest story in the IT Hosting market this summer (and probably the story of the year) is the acquisition of TelecityGroup by Equinix. It has been announced that Equinix will buy the European data... Read more »
Marketing
Does Instagram Work For Web Hosting Providers
I have recently spoke to an owner of a well-established VPS hosting company who told me that he would like to start using his company's Instagram account for branding purposes. According to him... Read more »
Web & SaaS
What Users Like On Our Websites?
The first heah measurement software module I've ever used was one made for my Pligg based bookmarking website – Hosting Bookmarks. It is a very useful tool that tell you which zones of your... Read more »
Domains
The "Daddy" Of The Domain Name And Hosting Industry Gets Bigger?
GoDaddy, probably the world's largest domain registrar has been sold last week for $2.25 billion dollars. This is a hell of a deal. I can not believe that an Internet company would cost that much.... Read more »