Daw Web Hosting Blog targets your attention to the following web hosting providers:
– – –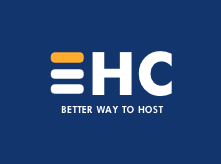 Host Color – Provider of Quality web hosting since 2000. Pay attention on the new Managed Website Hosting plans. They are hosted on e Fault-Tolerant storage area network, powered by enterprise SSD storage. Check also the company's the award winning Virtual Private Servers powered by OpenVZ and to the Host Color's SSD VPS which start as low as 15/month. Get Dedicated Hosting in U.S. and in 40 locations worldwide, starting at only $99/month. Host Color answers calls at +1-574-367-2393 and can be found on Skype as "HostColor".
– – –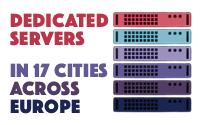 HCE – Europe Dedicated Hosting. Get a dedicated server anywhere in Europe. Our Netherlands based servers starts at €119/month and are connected on 1 Gbps Internet ports. All servers Netherlands servers come with DDoS protection. If you need Unmetered Dedicated Server in Europe, just choose between our Hague, Netherlands and London united Kingdom hosted servers with 100 Mbps, 1 Gbps, 2 Gbps, 5 Gbps and 10 Gbps Unmetered Dedicated Servers in Tier 3 and Tier 4 facilities in London, Amsterdam, Frankfurt, Vienna, Sofia, Bratislava and Athens. HCE offers Dedicated Server Hosting in 17 European cities – Amsterdam, London, Madrid, Paris, Athens, Bratislava, Bucharest, Copenhagen, Frankfurt, Helsinki, Prague, Luxembourg, Oslo, Sofia, Tbilisi, Vienna and Zaragoza.
– – –


European Cloud Servers – VMware powered Private & Hybrid Clouds with High Availability and Automated Fault Tolerance. Rax Virtual Data Center is located at Equinix IT facility, based out of Sofia, Bulgaria. The facility features fault-tolerant site infrastructure and 99.995% availability. This allows RAX to offer a premium Service Level Agreement (SLA) and 24/7/365 onsite NOC management support. RAX (Network AS199364) is a RIPE member and Local Internet Registry (LIR) and one of the longest running Cloud Computing, IT Hosting and Data Center service providers in South Eastern Europe..
– – –