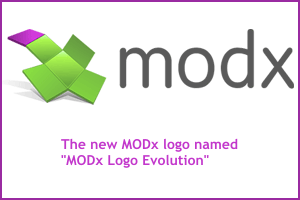 It is pretentious at all. Its website looks more like a blog and you might miss it when you're searching the web for Open Source CMS (Content management system). But you might miss to get wise to MODx, not because it didn't deserve your attention. It does. The system's developers just paid more attention to functionality, than to make their own website flashy. And they did the right thing. Because site owners like MODx. See what do they say about it.
"I was able to find everything I needed in MODx, or in the extensions repository. This included a thumbnail generator, email forms, integrated rich text editor, SEO friendly links, database updating forms, and a content redistributor (that syndicated content internally within the site)", says Dan Moore in a Modx Review in its blog Mooreds.com. Accoding to the developer of web applications MODx administrative interface is "excellent for non technical users". Dan also describes it as "It's responsive, and intuitive".
The developer explains that when someone begins using MODx and wants to do something more than a cookie cutter website they will find tha the CMs has its own jargon (snippets, plugins, chunks and template variables). "It takes a while to wrap your head around them. But when you do, you appreciate the thoughtfulness of the architecture", writes Dan in its review and adds that in particular, MODx user "rarely has to modify existing source–there are hooks and easy ways to tie in custom code".
Although Dan points out some things he doesn't like about MODx such as documentation that is "hard to find what you wanted", the fact that MODx is bound to MySQL, and the developer's ascertainment that there is some error messages in MODx development.
"Sure, MODx isn't right for every site. But if you have a PHP savvy developer, a non technical userbase, requirements more complex than brochureware, and want to get a site up and running quickly, MODx is worth a look" the conclusion of Dan Moore.
MODx – SEO Friendly CMS
"When I first heard of MODx I was impressed by something: the developers claimed it is a true SEO (search engine optimization) CMS. Although something like 80% to 85% of SEO work is done off-site, a good CMS will allow you to make all the changes you need to the content – a very rare thing in the content management world", says another MODx user in its blog http://needforcontent.com/modx-review.
MODx – Standards Compliant and Table-less
"This means that you have the ability to build a website using CSS & XHTML that validates and looks good in all browsers" says a review about MODx in Squidoo.com website. The review articles about MODx on Squidoo explains that anyone can "create ANYTHING with this software. "All you have to do is plug in your xhtml and css code, and your good to go", says the author.
MODx has many advantages and that why it has been awarded as "Most promising CMs of 2007". Some other reviews about it can be found in http://www.renegadezen.com/blog/modx-content-management-system-review and http://ajaxian.com/archives/modx-cms-an-ajaxphp-content-system.
MODx Hosting
MODx CMS is not part of standard software libraries such as Fantastico, an application that cPanel offers to hosting companies. This is just another good reason not to rely on commercial libraries like Fantastico and to create your own software library. Those web hosts that offer standardized share web hosting based on cPanle/Fantastico do not have MODx preinstalled.
Daw Blog suggest you to host your websites with companies that pay attention to MODx. One of the is Host Color, a web hosting company that you have probably seen in this blog as well as around the web. Host Color offers pre-installed MODx CMS as a part of its PowerTools software library. This company is a gold sponsor of MODx project and also offers High Performance Web Hosting plans for for MODx based that start at  $4.99/month. Daw blog recommends Host Color for MODx projects, not because this is "the best host". It is among the reliable and trusted names in hosting industry, but the reason for this reference is that this company paid attention on MODx and supported its development.