This article features a particular hosting company, something I'm usually reluctant to do. It is about a web hosting company that I created with another guy in 2000 – HostColor.com. This company experienced significant growth since I left the position CEO, responsible for Marketing there. I was sure that having me out of the company they did better job 🙂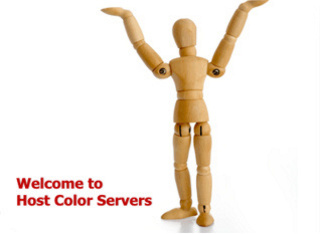 Just kidding! Anyway I spoke to Alexander from Host Color and he told me that his company have launched a big promotional campaign on Managed Dedicated Hosting through their HostColorSerers.com subsidiary. They now offer Dedicated and Managed servers with Waived set-up fee, Doubled RAM and added 1 Free servie month to all customers. I've seen that Managed Intel Xeon 2.4GHZ Managed server with 2 x 160GB SATA HDD and 2 GB RAM now costs $249 per month, and customer get first one at no charge.
I can only add that Host Color is quality web host and I don't remember any unhappy customers there. Since I promised my blog readers to be objective I'll say that there were some tech issues in 2003 but at the time the company hosted its servers with former Rackshack, a company that had very bureaucratic tech support. But since then, Host Color moved to higher class facility in South Bend Indiana and Amsterdam, The Netherlands. That helped them to be more independent in process of building quality hosting infrastructure.
A Little Help to My Friends
You know the Beatles song "With a little help from my friends" 🙂 I started my web hosting consultancy business with a little help from my friends and now I'm happy to do a small favour to them.