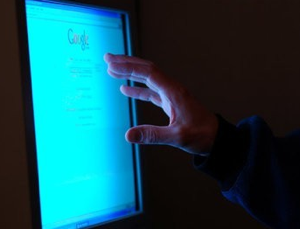 I've seen a lot in dot-com business. One of my hosting directories used to make me $4,500 5 years ago by having only 300 daily unique visitors. You can imagine how quality was the traffic it used to send to advertisers. Well, five years later it is still good one, but it lost the race to other web hosting directories.
The success of the above mentioned website (no name, no self promotion) was thanks to Google. The search engine gave it a top placement in search results on various web hosting related keywords. Once it lost its rank, I begun loosing advertisers. Today the website makes me only $100 per month. There are no "buy me a beer" buttons there, just a few links of web hosting related sites.
I've changed the platform of the website to WordPress a few months ago and deleted all the content that was not unique and original. Now all the articles there are 100% unique and will stay like this if the shameless pirates who use to steal content without even reading it before don't grab every single article I post there. Anyway, this was just another story.
This one is about a SEO Book I have decided to read. The guys who wrote it has a online training program, that I consider to join. Why? Well they should know more about SEO than I do. So I'm thinking whether to pay $150 monthly to get trained.
However before purchasing and start reading the book or getting consulted I'll say what is very important to get ranked high. There are a few things actually.
1. Don't enter in link trade. It does not work. Place on your web pages only links to sites you like.
2. Use all formats people like – video, sound, social tools and connect your website to social networks and to communities
3. Do not copy content produced by other people. Create your own content.
4. Connect to quality media and websites in your business
5. Pay for advertising
That's all for now. Going to learn.