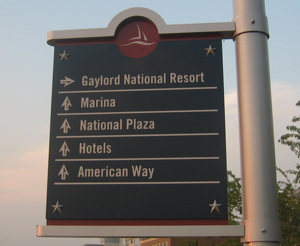 I've just arrived at Gaylord hotel in the National Harbor where the HostingCon 2009 is opening tomorrow. I think that I will not have too much time to cover the conference as a blogger because I'm here to represent my new company Single OS and its Linux Cloud Hosting software. The Fuscan is among Silver sponsors of the HostingCon, and I would like to to thank you to the iNet Interactive and to Scott Millsop in particular for accepting a start up company to line up among the sponsors of the most prestigious conference in web hosting industry.
Now let me show you the things as I saw them upon arrival. The Gaylord National Resort and Convention Center is impressive and faces the water.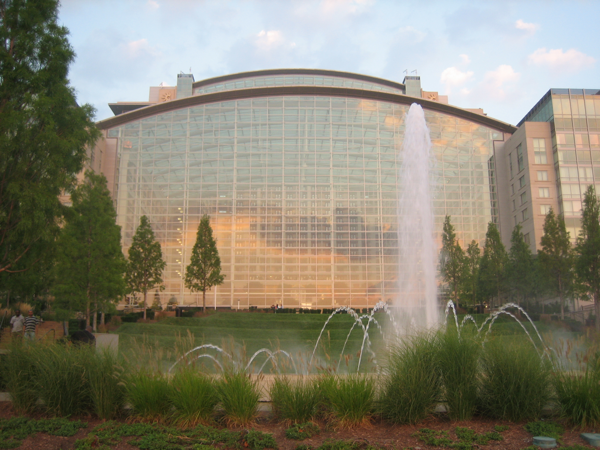 This picture of the hotel you see below is made from the atrium.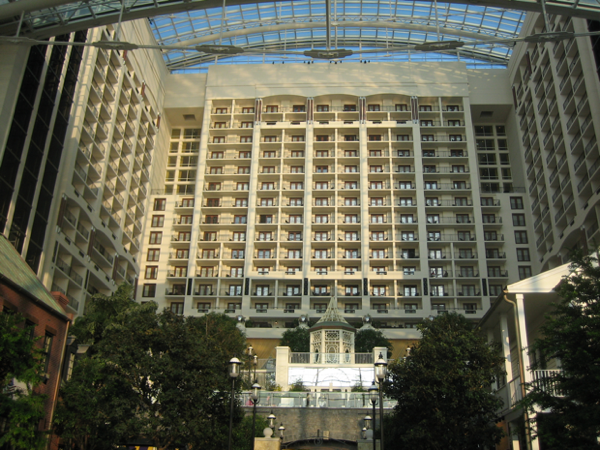 Anyone who hates paying fees to connect to Internet will like it. There is no charges for Wireless connection in the rooms. I have come to Washington from Europe after a 8 hour long BA flight from London, but the first thing I did was to open my Mac and to start checking email and looking over the HostingCon schedule.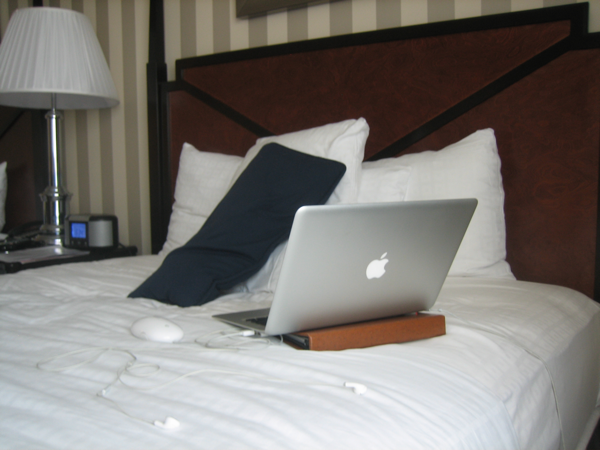 This is Stoyan, the man behind Fuscan's Linux Cloud architecture.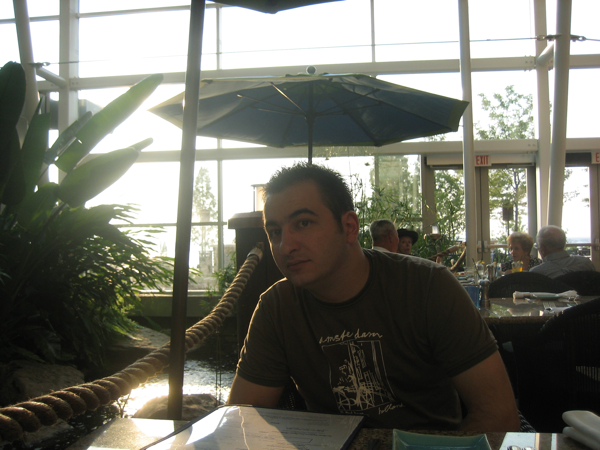 The sunrise over West Virginia. Beautiful!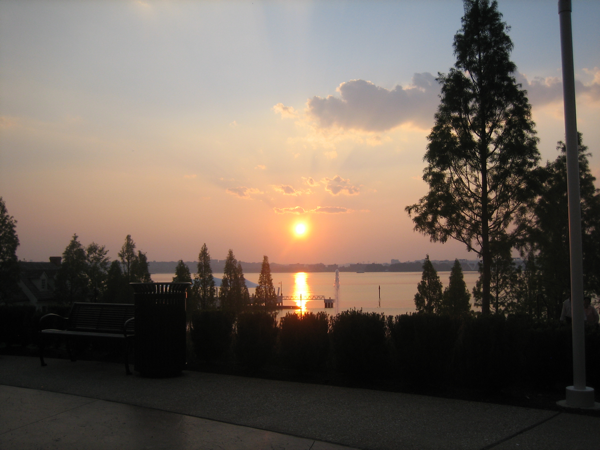 Guide to the HostingCon