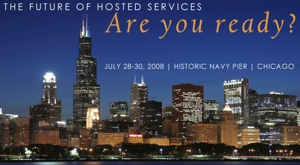 This year's HostingCon seems to be very important event. It holds in an year that marks dynamically changing web hosting industry. The industry is becoming more mature. The same thing happens with HostingCon.
This year the industry's premier event attracted as sponsors Microsoft, Parallels, Geotrust and few other companies that are not just important, but are leaders in producing IT solution. The agenda looks quite better than these in 2006 and 2007.
2006 was the year when shared web hosting gurus went to HostingCon to complain that they face skyrocketing advertising costs and pay very high affiliate commissions to bring visitors to their websites. Unlike two year's ago this HostingCon looks very impressive.
But the thing that focused attention even more than the HostingCon's agenda is the acquisition of the trade show by iNET Interactive. The media company has proved it is capability to maintain high-quality media and social websites in the filed of web hosting.
INET told TheWHIR that HostingCon 2009, says iNET, will be held in Washington DC from August 10 to 12 at the Gaylord National Resort and Convention Center. The U.S. capital has been chosen because it is a "world class" city easily accessible to domestic and international travelers.
The acquisition of HostingCon from INET makes the media company a world leader in web hosting industry because it makes possible to connect its virtual online communities with the hosting industry's primary event.