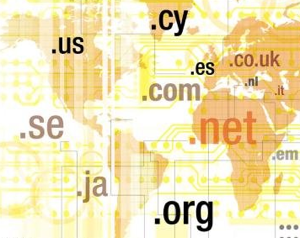 Most people always try to find a magic word, and to register it as web address. When it comes to web hosting this means to register domain name that has "we bhosting" as a part of the web address. Some say that having this phrase as a part of the domain name is very important to reach high rank in the Search engines. Is it true?
Of course not. I don't remember I have ever seen Webhosting.com or Hosting.com ranked top on search terms "web hosting" or "hosting". Well Hosting.com has always been ranked top on keyword "hosting", but it would be strange it a popular web hosting service provider which has Hosting.com domain not to get ranked among top sites on the same keyword. At the same time this website has not been on the first page in Google on "web hosting" search phrase for years. Which means that the website is either not well optimized or it is not relevant enough (however I will not doubt the relevance of Hosting.com's rank on "web hosting" phrase). But let's get back to the domain names (web addresses).
How To Decide?
It is very important what kind of web hosting related website you are about to launch. We will have different approaches depending the goals. When we have to choose a name for a web hosting provider we can call it "The Crazy Chicken", "Web Nest", "Webware", and etc., which means to choose a name that consumers will memorize. GoDaddy and FatCow are probably the best examples of a dot-com business names which is hard to forget.
Another option is to register a web address that has the word "hosting", "host", or "web hosting" inside. This is OK, but it will not help you a lot with the brand recognition. There are Hostway, HostMySite, HostGtor, Host Color, Hostican, Bluehost, and many other that has the word "host" as a part of their names. There are even more who has "hosting" as a part of their name.
Honestly I think that it is a good idea to have "host" as a part of the name of any web hosting provider. However the keywords "hosting" and "web hosting" are much more useful when it comes to reference, media websites or for web hosting categories and indexes. Almost anyone has has been involved in web hosting as a consumer, provide or as journalist knows WebHostingTalk.com, Webhostinggeeks, Webhostdir, Webhosting,info, FindMyHosting.com, and etc.
I would suggest you to choose an unique domain which sounds like something which is hard to forget, when you plan to use the web address for a service provider. It may has numbers such as 123reg.co.uk (popular domain registrar) or 1and1, which is the name of probably the world's biggest web hosting company. Of course the perfect name is the one that answers the questions what does the company do. A good example is one of the most popular Canadian web hosting providers – WeDoHosting.com.
The best web address is the one that sends your message to the targeted audience. But as you already know it is hard to send the right message and even if you have it in your pocket, the web address is already registered by someone else. The today's web hosting market is very saturated and there aren't many good and free to register web addresses. Which means that those who are about to enter the market have to use their imagination.