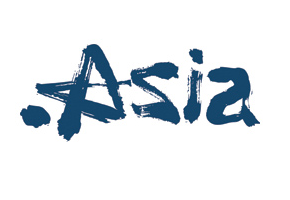 Trademark sunrise and company sunrise period for registering .asia domains are now over. Landrush is about to start and it is time to get a domain which will target the world's fast-growing online business markets. During the landrush period anyone can get an Asian domain without restriction. Landrush starts on the 20th February.
The official registry of Asian names is DotAsia.
A good offer on .ASIA
A good place to buy Asian name is … European registar EuroDNS. The company offers promotional code which allows anyone to buy .ASIA for only €4/year with two year contracts. The average price for Asian domains is about $20 per year.
The promotional code with EuroDNS is 4ASIA20. It expires midnight on 20th of February. Application for .ASIA domain can be submitted only through AsiaDNS.
Another company which offers promotion on .ASIA is WebNic.cc. It sells Asian domains at $9/year.
About ASIA Landrush
It starts on February 20th 2008 and will continue until March 12th 2008. During this period anyone, no matter they live, can apply for .Asia domain. It there is more than one application the desired domain name will be auctioned between the applicants. Domains associated with popular "keywords" are expected to generate the most intense bidding.
More Web Addresses
The total number of registered web names in 2006 reached 120 million. This was a 32% increase in domain registrations over 2005. At the end of first quarter 2007, 128 million domains have been registered worldwide.
Analysts say that the domain names market value will reach $4 billion by 2010. This number is not a magic one, especially as site owners purchase approximately 90,000 domains a day.