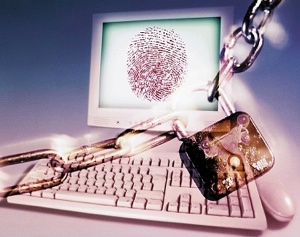 Do you like website addresses that display in a green strip in the web browsers, like PayPal. I do! For those who are not familiar with this feature I'll explain that this is a website security product called Extended validation SSL Certificate (Extended Validation Certificate). This is a highest possible assurance certificate issued by SSL producers which serves to reassure visitors of any website that it's run by legitimated business, that can be trusted.
Why Green Bar EV SSL?
SSL is must for any website that has a forms to transmit Internet user's personal data – names, email, personal or business address and of course financial data such has credit cards, bank details, etc. There are simple, entry level SSL certificates that are sold for around $50/year (retail price). They ensure that the information users send through web forms is encrypted and protected. However those those certificates do not guarantee that the website and the online business is operated by a legitimate company.
Unlike regular SSL certificates, the Extended Validation SSL certificate is issued only after the business behind the website was carefully verified by the authority that issues the EV SSL. The SSL producers usually use official registries to identify whether any given website is operated by a legal entity. Once the verification process is successful for the applicant, the EV SSL certificate is issued at the name of the company (legal entity), not at name of the website. So if you operate a website owned by a company which has different name from the domain of your website, do not expect to get issued an EV SSL at the name/domain of the site you operate.
I strongly suggest to e-commerce providers to get an Extended Validation SSL certificate. It build a confidence in the web site visitors and provides assurance that website is verified and secured.
A Few Extended Validation SSL Certificates Reviewed
I have a favorite among those below and it is Comodo. Why? Because they are friendly, they work hard to customize their services. However, the most important thing for me to like them, a part from a good service is that they are successfully competing monopolies such as Verisign. Thanks to companies like Comodo there is competition on the market of SSL certificates and website security products.
However I shall be objective in this article and will say that the SSL products of the other providers featured below shall be good enough and I'm sure you can trust them.
1. Comodo (comodo.com)
Comodo provides excellent value and quality SSL products. The EV SSL certificates of the company cost €699/year and seems to be more expensive than those of other companies. However the company has a large network of partners who buy certificates at wholesale prices and this allows them to sell Comodo's website security products at much better prices. So if you think that Comodo's prices are high for you, go with any of the company's resellers. Check company's Reseller Program and Web Host Program.
The company also has one very good product which combines the advantages of Multi domain SSL certificate with those of the Green bar. It is EV Multi-domain SSL. It costs €1699.50/year and has excellent value because gives anyone the opportunity to secure secure multiple websites from a single EV SSL certificate. The Multi-Domain EV SSL secures up to 100 domains and websites will display the trust building green address on any of them.
2. GeoTrust (geotrust.com)
Geotrust is a popular name in the SSL industry. It's "True Business ID with EV" SSL certificate costs $899/year). You can get better price from any of the company's resellers. I had a negative experience with Geotrust. It was impossible to contact anyone of their support. I have ordered an EV from them at the time, and it took them almost 40 days to complete my order and to refuse the issuance of the EV SSL for me. They were wright not to issue the EV SSL, because I have applied with a domain that is a registered trademark, not with a company. But at any stage during the order process Geotrust Europe's office didn't provide accurate information about the order status and claimed they tried to contact me and were not able to reach me, something which wasn't true. The company's UK office looked very bureaucratic for me.
Please, be advised that this is not a negative review about Geotrust's products. I'm sure they will work for you and you might not have any trouble to deal with them. I'm sure that Geotrust's U.S. entity is much easier to deal with. However I had a negative experience with this company and I had to share it with you. I strongly believe that any business who was in a monopoly market position for a long time wouldn't be trusted when it comes to consumer products.
3. Network Solutions (networksolutions.com)
This is another "dinosaur" in the market of Internet services. The company offers EV certificate at very nice price – $399/year. Network Solutions provide a SSL certificates' comparison chart which lists Verisign as competitor. I have never had experience with Network Solutions so I can not say anything about their services. If you like the price they offer, just search for reviews about them.
4. GlobalSign (globalsign.com)
GlobalSign sell EV SSL certificates at $899/year. The 2 year price is $699. From what I've read I would say that GlobalSign is another competitor to VeriSign. In company's "About" page is explained who entities that operated Geotrust certificates joined to GlobalSign after Geotrust became a Verisign business.
Those are my four listings for SSL certificates. I'm sure I missed some SSL providers, but this article does not claim to cover the whole market of SSL products.