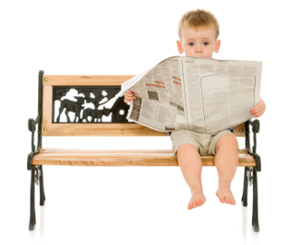 There are many people who come to our industry because they need to ask questions or to get a reference. Most of them don't know how to find a good web hosting provider or other hosting related services and products. There are a few ways to get informed and to find an advice.
Search Engines – A Good Place to Find Who's Good?
Use Search engines when you need to find information about any web hosting company. When you type the host's name in the search bar you'll see various web pages linking to its website. It is a good sign when most of the links come from trusted hosting resources.
If you are unsure about the quality of those which link to hosts's site go to "News search" bar and type its name. If there are some news about the company that means it understands how important is to produce news and content. Businesses which produce news for their customers and to general audience can be trusted more than others which are focused only selling products or services.
Hosting Directories
You have already found some news and information about the web host in the Search engines. Now check whether its name appears in the popular hosting directories. Check TheWHIR, Host Searh, TopHosts, WebHostDir. You need to know however that most of the directoires are very commercialized. So if your web host is there it is probably listed under paid program.
Web Hosting Forums
Dont miss to visit Web Hosting Talk (WHT), Hosting Discussion, Free Web Space, Web Hosting Talk AU, Web Hosting Chat UK, Web Host Talk.EU, as well as Dutch, German and other web hosting forums in different countries. Pay more attention on Web Hosting Talk. It is truly the best hosting community you can find on the web. It also has the fairest policy in the industry. You can be sure that you won't be spammed there.
Hosting Wikis
Wikipedia's hosting pages is a good place to learn some things about the industry. WHT also offers Wiki about web hosting.
Social Web Hosting
Drop into Hosting Bookmarks, a quality social web hosting network. You can find many links to quality content there. If you want to be in favour to other's interested in hosting industry, create account there and share content you find important.
Web Hosting Blogs
Don't miss Mitch Keelers' Web Hosting Show. It is the best multimedia blog in our industry which offers news and podcasts about web hosting. Subscribe for my Daw Hosting Blog to stay in touch with improtant issues from web hosting world.