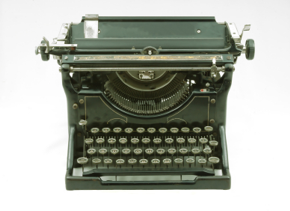 Searching the web is one of the first things people do when they need to find anything, including web hosting. Today of course "Searching the web" means "Searching in Google" at least for 65 percent of the online users. There are thousands who search for new web hosting service every day. When they type "hosting directory", "hosting news" or "hosting reviews" in Google they find various websites. Most websites which get high rank on those search terms are "newbies". What happened to old-school hosting directories. Do they lost the battle for the "red carpet"?
"Hosting Amateurs" take the lead from "Hosting Professionals"
It is very easy today to create a hosting review website. All a user needs to do is to sign up for web hosting account and to install WordPress or any other blogging platform. This was impossible in a few years ago. Anyone who wanted to have any kind of website at the time, needed at least basic skills on HTML and web design.
Anyone can see that most of the newly created web hosting directories or review websites are:
poor on content
badly designed
don't offer customer feedback
commercialized and often manipulated
Old school web hosting directories offer various opportunities to consumers. These include, service comparison charts, forms to post review about service providers, categorization by platform, country and service level (Budget, Shared, VPS, Dedicated, etc.) and etc.
Unlike newbie web hosting review sites, old directories offer real search within the directory index. This helps consumers to find a host by name. Some of theme like HostSearch, TopHosts and WebHostDir even have their own discussion boards (forums). Those forums are relatively popular and offer a place to ask questions or to post your experience with any provider.
But none of them is ranked among first 30 results in Google on search term "hosting directories".
Newbie directories are often owned by hosting companies who feature their own company top and add other web hosts with their affiliate programs. This way they promote their own service or make money when send customer to competition. The trick works because most consumers don't have too much spare time to search the web and to compare providers and plans.
I've published an articles which projected that Shared web hosting will become a monkey business in 2008. Unfortunately this process has begun an year ago. It brings new players on the market and it should be a positive sign. Unfortunately most of the news hosts and new directories are just not good enough to stay in leading positions. Google tolerates newbie hosting review sites for now, even they don't offer real comparison and information to consumers.
Old web hosting directories are loosing their influence. The outcome of the battle however is still to come.