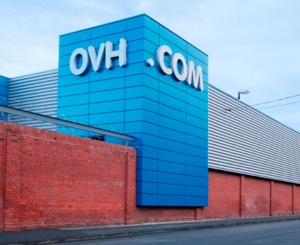 I just ran into the news that back in 2009 the British GCHQ intelligence agency has put under surveillance the CEO of OVH, one of the largest French and European web hosting companies.
The French news paper Le Mondе reported that Mr. Octave Klaba's email address appears on a GCHQ interception test report. Mr. Octave's email is listed in a document from the UK intelligence agency along other people considered as targets by the Five Eyes intelligence agencies (an alliance of Australia's, Canada's, New Zealand's, United Kingdom's and U.S. intelligence bodies).
How This Happened And Why?
In May, 2009, UK's agency made a test to find out was it technically possible to tap a satellite liaison between Sierra Leone and Belgium. During the interception the Brits acquired a list of email addresses that appeared in the flow of data. This is how Mr. Octave Klaba's email was found among those of ambassadors and politicians. Le Monde says that:
Snowden documents revealed in the past that the NSA was interested in French companies such as Alcatel or Wanadoo. In 2009, OVH is also a key company: it is a European heavyweight, has subsidiaries in 12 different countries and is among companies that have the most servers in the world. The Roubaix-based company was developing in several directions: domain name purchases, phone services and more importantly Internet hosting, and would have been a logical target for intelligence agencies whose goal is to "collect it all".
At the time, in 2009, OVH has been among the fastest growing web hosts on the market. The company's growth has been based on an aggressive marketing and pricing model. OVH's used to underbid the market and to sell IT hosting service and products at prices, which were on some occasions 2 to 3 times lowered than companies like RackSpace, LiquidWeb and other well known dedicated web hosting providers. On the European web hosting market OVH has been competing Hetzner, a German web host that follows similar pricing model. Back in the early 2000s, a company that has been exploring a similar business model – to sell cheap servers with basic support – was Rackshack, later rebranded as EV1Servers and then The Planet. The Planet itself was merged with Softlayer and the new company changed the business model to end up acquired by IBM.
Controversial Business Operations?
According to Le Monde, "OVH was of interest for the United States for reasons, that lie in its rather lax policy regarding Internet hosting". The French paper says that the company firmly believes in freedom of speech, which brought about UN reproaches when the company – temporarily – hosted the official website of Democratic Forces for the Liberation of Rwanda, suspected of war crimes. OVH was also seen by powerful US entertainment companies as too tolerant with piracy websites.
The company brought more controversy in 2010 when it stated providing web hosting for the intelligence piracy website WikiLeaks. In December 2010 France's Industry Minister inquired about legal ways to prohibit WikiLeaks hosting in France. His attempt failed and OVH won agains French government as the court ruled out that OVH could continue hosting WikiLeaks.
Scrutinizing businesses by the public standards set in one side of the Atlantic would be a bit biased, despite that when it comes to OVH, the company has adopted business practices that has been defined as worrying by the media and copyright owners.
Going Corporate
Big money obviously don't smell or just smell good. BNP Paribas Corporate Finance serves as financial adviser to OVH and helped the company to attract $266 million (€260 million) from KKR and TowerBrook Capital Partners, which have taken stakes in the company. The official press releases about the deal inform that "OVH's turnover for FY 2016 stands at $341 million (€320 million)".
It is very likely that this investment would help OVH to reach market valuation of more than $1 billion.
The CEO of the company Mr. Klaba and his family see themselves as defenders of civil and digital freedom. Mr. Klaba publicly denounced part of the French law on intelligence that would impose "installation of black boxes and pre-programmed algorithms built to spy on Internet traffic", a instrument used by non-democratic, authoritarians regimes and adopted by major telecommunication companies in countries like Turkey for example. Mr. Klaba also also disputed the proposed "real-time direct intercept systems on targeted individuals", which French authorities would turn into laws. It is hard to disagree with him on this, doesn't it?
His web hosting provider is going corporate which would mean that it would be restructured in a way that would require to change the business model that used to create controversy in the past. It big money comes bigger responsibility. This probably means that all those who used to find safe harbor for their DMCA and other copyright infringement content at OVH, would need to find another place to host.