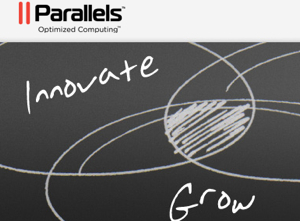 Parallels Inc. a well-know name in web hosting industry is opening their 5th annual summit in Miami on Monday. The event is taking place in Fontainebleau Miami Beach, a spectacular Miami Beach resort. Parallels, nowadays one of the most popular provider of virtualization solutions and automation products for the web hosting industry is a company created in 2004 and owned by SWSoft.
SWSoft was founded almost 14 years ago. Its headquarters is based in Herndon, Virginia. The company has offices in North America, Europe, and Asia. The Its research and development offices are located in Moscow, Russia, the country where the company and its founder originally come from. The CEO and founder of SWSoft and Parallels are Mr. Serguei Beloussov and Mr. Jack Zubarev. In 2007 the visionary Russian Mr. Beloussov was named an "European Entrepreneur of the Year 2007" during a gala evening held in Gland, Switzerland.
Mr. Beloussov has 15-year track record in building, growing and leading high-performing, multi-national IT companies. Under his leadership, SWSoft and Parallels has grown to profitability top market positions with its desktop virtualization, OS virtualization and web hosting control panel product. He holds a B.S. in Physics, an M.S. in Physics and Electrical Engineering, and a Ph.D. in Computer Science from the Moscow Institute of Physics and Technology.
The other founder of the company Mr. Zubarev holds a degree in Computer Science and Mathematics from the Moscow Institute of Physics and Technology and an MBA from the University of San Francisco.
The Parallels Summit 2010 – Profit From the Cloud
Last year's conference of the company held in Las Vegas was focused to the process of "moving to the clouds". 2009's summit represented the company's vision about cloud computing and the way it changed the use of computer technologies and  the web hosting industry in particular. However, in February 2009, at the time the summit took place the Parallels didn't present a comprehensive enterprise cloud computing platform.
Parallels debuted a hypervisor, called Parallels Server in 2008. The company focused attention because its Parallels Server 1.0 has become the first server virtualization platform able to officially support Apple machines – Xserve and Mac Pro – as bare-metal hardware and Mac OS X 10.5 Server as guest operating system. Almost 3 years before, at the end of 2005 Parallels launched a completed version of Parallels Workstation for Windows and Linux 2.0.
However Parallels Server is more a Virtual Machine Monitor (VMM) than a hypervisor. Although the difference between terms "Virtual Machine Monitor" and "Hypervisor" is more theoretical, it still exists. VMM manages and monitors a hardware assisted virtualization. The term "Hypervisor" refers more to an operating system assisted virtualization. It is a piece of software, platform-virtualization software, which allows multiple OS to run on a host computer concurrently. The hypervisor controls the host processor and resources, and allocates what is needed to each OS in turn and makes sure that the guest operating systems cannot disrupt each other.
Six years after the Parallels Inc. was announced, the company has become one of the global leaders in virtualization technology, a major software producer that influences the development of web hosting technologies. This year's summit of Parallels opens its "Day 0" with a "Clouds with a 100% chance of Profits by Partnering with Parallels" keynote held by Jack Zubarev.
The conference agenda offers 3 different tracks – "Business Track", "Technical Track" and "Industry Track". They cover various topics related to Cloud Computing, Software-as-a-Service (SaaS), Automation, and Virtualization.
One of the most interesting keynotes should be:
"Public clouds trends", by Melanie Posey, Research Director, Hosting & Telecom Markets, IDC
The opening keynote of the Paralells Chairman and CEO – Serguei Beloussov
"The New Face of Hosting", by John Zanni, General Manager, Worldwide Software + Services Industry, Communications Sector, Microsoft Corporation
"Accelerating Cloud Services Through Data Center Innovations", by Jason Waxman, General Manager, High Density Computing, Data Center Group, Intel Corporation
To see the full agenda of Parallels Summit visit the conference's website – http://www.parallels.com/summit/agenda/.
The last year's conference was one of the important events in the hosting industry. My expectations are that this year's summit shall be at least as successful for the company and useful for the attendees as the previous one.