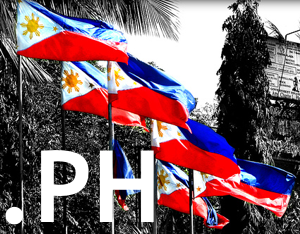 Country code third level domains (ccTLDs) are useful in giving distinction to the regional or local services of websites bearing these domains.  This domain level is composed of two letter country code reserved for each country or specific region. While increased popularity are observed on many countries across American and European regions, many people from other countries like the Philippines, prefers more the universal, generic top level domains (gTLD) such as .com, .net and .org than its own local .ph extension. The reasons why this is the case resulted from many factors that make .ph ccTLD less popular than expected.
Domain Management Controversies
The Philippines' .ph ccTLD was given birth in 1990 and since then managed by only one person in the name of Jose Emmanuel Disini, who is the current CEO of dotPH company, which calls itself the official registrar of Philippines' .ph domain.
Although the administration of .gov.ph domains are transferred to the Department of Science and Technology (DOST) and .edu.ph to Philippine Network Foundation, Inc. (INC), the administration of .ph ccTLD by one company and individual has been long criticized and resulted numerous public hearings. This affected the popularity of .ph ccTLD to the general public as most criticisms came from the majority of Philippine's local Internet community.
These criticisms emanate from the majority members of Philippine's Internet community and concerned groups debating that the .ph ccTLD should be managed by an institution more transparent, accountable and responsible enough to understand that the .ph ccTLD is not a private resource. The Philippine's local Internet community has a significant say in managing the .ph ccTLD as it:
Affects the national interest, considering that the PH suffix is globally recognized to be from the Philippines and it affects the government, businesses, academes, and organizations in promoting Philippines and its products and services.
Proper representation is equitable and fair and is the growing trend in the global Internet community
Proper representation guards against conflicts of interest and unfair competition, which may result when management is entrusted to one individual or private company.
With all clamors in the past years with regards to the management of .ph ccTLD, nothing has been changed as complaints were dismissed due to failure to prosecute and lack of interest. The end-result is that the public are now less interested with the national domain due to its insecurity, although there have been no major problems reported with its management.
Marketing and Pricing
As of this writing, a .ph domain costs $75 for two years of registration. While it is a global fact that ccTLDs are much more expensive than gTLDs, it is due to the monopolistic pricing of ccTLDs managers who are usually the domain registrars at same time the registries. With this amount alone, many Filipino online entrepreneurs and individuals prefer to purchase gTLDs from foreign domain registrars that cost only at least $9.95 per year.
Only companies with strong emphasis on local or regional attachments use the .ph domain which can only be purchased at dotPH or any of its resellers. Weak marketing of .ph also contributes to the lower affinity of Philippines' local Internet members toward its regional domain.