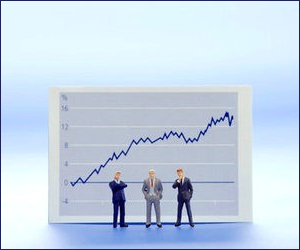 The first heah measurement software module I've ever used was one made for my Pligg based bookmarking website – Hosting Bookmarks. It is a very useful tool that tell you which zones of your website pages are most clickabe, which often means more attractive to customers. Now I'll target your attention to another software application (a paid service) that does the same thing but not for any website.
Please note that the product I'll start with, this article is not either part of a paid review campaign. I didn't used it so I can not recommend it. To make this article more useful I'll try to find some other "Heat Map" measurement software and will list some below.
The software I'll start with has very cool name – Crazy Egg. It is a web service that you have to pay to use. Its Basic service plan costs $9/mo and allows anyone to measure 10 pages in a website that receives up to 10,000 visits per month. The nxt service plan named "Standard" doubles the features and allows site owners to measure up to 25,000 visitors on 20 different pages. It however costs $19/month.
Both services should provide you with detailed "Heatmap" of your website pages and you should be able to see which parts of your website are the most clickable ones. Crazy Egg offers a test to prospective customer. Anyone who want to try the service has to: enter the URL of the page they want to track; to the time duration of the test; and to paste one line of javascript on the pages that have to be tracked.
Another "heatmap" software i've found for you is Click Density. Anyone who wants to use it also need to paste JavaScript code on website pages. The service provider says that Clickdensity" works using an x/y coordinate grid, overlaid onto the webpage (yet invisible to the site visitor). The system records the grid coordinates of every click on the page, and uses them to create the heat maps reports.
The software however doesn't support sites that use frames.
Clickdensity's Starter plan looks very affordable. It stores data for 10,000 clicks made from your website visitors, and you can use it on your website without any limitation to number of pages added to monitoring reports. The price is $5.81 per month.
I don't suggest Daw blog readers to sign up for any the website analitics software above. It is however a good idea to search the web for other similar services and software and to use them for your website. This will help you to better understand the behaviour of your website visitor.