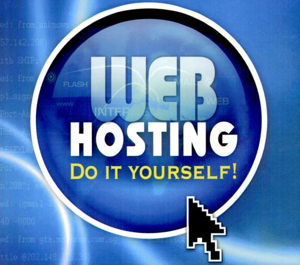 Does it worth to learn web hosting offline, by reading a book? Well, I definitely prefer to do anything related to web business online. But books can not be replaced by the web. I've realized yesterday that after more than 10 years working and reading online I prefer to buy a paper to read the news. So printed editions and especially books must not be underrated even in an very intangible business such as web hosting. Here are some web hosting books.
"Web Hosting and Web Site Development: A Guide to Opportunities"
The author of this one is Matthew Drouin. The book starts with explanations of "What is web hosting?". The capter two is "Types of web hosts". I didn;t read the book but it strangely continues with chapters such as "Careers in Web hosting and Website development", "Creating a website", "Education and training" and "Getting started in your career". Barnes & Nobble sells this one at $29.25. A preview is available in Books.Google.com. You can check it out,but i'm not buying this one.
"Strategies for Web Hosting and Managed Services"
This book is published in 2002 and although anyone would get respected of its title it is pretty old now. The author is Doug Kaye. You can read more about it in author's website.
"Web Hosting" By Carl Burnham
The Carl Burnham's book is pretensiously named "Web Hosting", a title that promises to say everything about our business. It is written in 2001 but it is not pretty outdated now. Take a look of its content: "Parti Web Hosting Services" (web server, HTML, domain name); "Infrastructure and Security Considerations" (OSPF, routers, bandwidth throttling); "Securing Your Infrastructure" (firewall, bastion host, packet filtering).
"Web Hosting Do it Yourself"
This book is in Turkish, so you probably need either an english copy or an interpretor.
There aren't too many web hosting books and this is very understandable because "web hosting" is a very broad term. So if you want something specific you should specify the keyphrases. When it comes to "servers", "Linux servers" or "Windows servers" for example, you would find more titles.
This is for now. Go search Google or other Search Engines for more or drop me an e-mail if you know a good web hosting related book that should be included here.
Reference:
For other useful information about web hosting read blogs Web Hosting EU. If you want to meet some of the finest professional who work in IT hosting industry, please visit Web Hosting Interviews site B10WH.com. To find Canadian quality hosting provider, visit Best Web Hosting Ca.