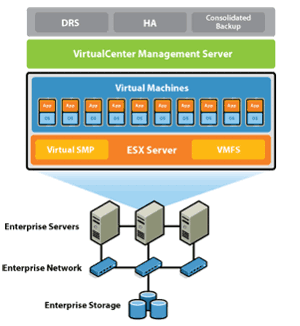 The world's oldest and probably the most appreciated virtualization solution provider VMware said to It media that its infrastructure has been awarded as "Best Cloud Platform" during the Cloud Computing Conference & Expo Show Awards, a gathering organized by SYS-CON.
All delegates of the conference have been offered to vote to choose a favorite cloud computing solution in 5 categories: Best Overall Cloud Product, Best Cloud Platform, Best Cloud Storage Solution, Best Cloud Management Solution, and Best Cloud Application. The results were announced recently by SYS-CON Events.
VMware Infrastructure 3 has also won InfoWorld's 2009 Technology of the Year Award for the best server virtualization platform. VMware received the magazine's prestigious tech award for the fifth consecutive year.
VMware ESX has provided the foundation for cost-effective, efficient, and flexible data centers since 2001.