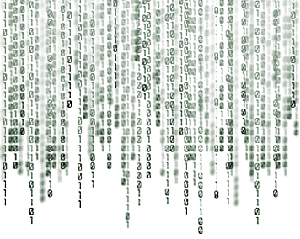 You have probably checked the article "Web Hosting, Now Asian". It makes some projections about the consumer trends in web hosting market, at least from geo perspective. Consumers in Asian countries and in other developing markets have a growing demands for budget class web hosting services and most Shares hosts has to face this reality. But what happens in web hosting industry from technology perspective?
Those who used to deal with orders and payments submitted 75% from consumers form North America are now getting confused when they receive a web hosting order from Indonesia on Malaysia. I remember that 5 years ago when I was managing Host Color, Indonesia was one of the countries that used to sent a high number of fraudulent orders. Now things are a little bit different. I speak to executives of many web hosting companies and their say that they are paying attention on Asian markets because the fraud that is coming from Asia has dropped.
All this means that the North American hosting industry and its financial infrastructure should be ready to open even more to Asian countries and to all developing markets. But all this was a consequence from the "Asian article". Let's now talk about virtualization and VPS.
I have published an article about virtualization technology, which aimed to explain it to those who aren't tech savvy enough. Check "VPS Hosting. OpenVZ, Virtuozzo, VMWare" if you need some basic information about virtualization technologies and VPS hosting solutions you can use on your servers.
Web Hosting Going Virtual
Virtualization technology has a growing influence in web hosting. The main reason for this is that they save money both to hosting providers and consumers an increase the productivity. If you trace the hot web hosting topics from last 2 weeks you'll see that the most important one are related to VMWorld's conference.
Please do not expect me to explain shape and virtualization trends or developments in this article. It just provides reference to original resources. So please go to VMWord's website to find out more about this years conference. Don't close this Daw article however, because I would target your attention to a virtualization standard that paves way for future major developments in the virtualization field and in web hosting industry.
Open Virtual Machine Format (OVF)
But let me tell you about something that should boost the development of virtualization technologies. An year ago in October 2007, a group of virtualization technology producers and vendors such as Dell, Hewlett-Packard, IBM, Microsoft, VMware and XenSource have proposed a standard format for sharing of VPS (virtual machines) as virtual appliances.
The presumption was that having a standard format product/environment would allow vendors to offer downloadable versions of their virtual appliances without having to release them in different formats (one for each of the different types of virtualization software). The producers benefit of OVF because the consumers of virtualization software can quickly see the power of their software product. OVF standard offers the ability to download a fully functioning operating system and pre-installed software appliance is also a huge benefit to the end user.
Using OVF results in fewer customer calls to technical support. This lowered the expenses of hosting service providers and saves time of the end users, because they don't have to install and configure software. If the software vendors offer a downloadable version of that appliance for any major virtualization solution, this would be a huge inconvenience for them. So one possible solution is to have one version of an appliance that will work with all brands and types of virtualization software. This is Open Virtual Machine Format (OVF) is exactly what the Open Virtual Machine Format aims to do.
The software producers you see above, created a single, interoperable format for virtual appliances and submitted this specification to the Distributed Management Task Force (DMTF), a community that was aimed to develop and to promote OVF's standard.
According to the DMTF, the standard uses existing packaging tools to combine virtual machines (VPS) together with a standards-based XML wrapper. This gives the virtualization platform a portable package containing all required installation and configuration parameters for all virtual machines.
The OVF format offers features like integrity checking, license checking and the ability, the virtual machine to learn about the virtualization platform it is running on. More information about Open Virtual Machine Format and in VMWare's website.
I'll only add that software producers and vendors are not the only one who benefit from the advantages of OVF. System administrators that use virtualization technologies and need to download virtual appliances, upload appliances or share virtual guest machines between virtualization platforms also benefit a lot from OVF.
In conclusion I will say that virtualization technology offers various opportunities to web hosting industry including the one to virtualize a whole data center. Check the video below – a few executives explain what kind of virtualization solutions they use. To find more information about Virtual Data Centers check The Virtual DC blog.