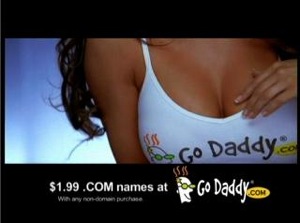 GoDaddy, probably the world's largest domain registrar has been sold last week for $2.25 billion dollars. This is a hell of a deal. I can not believe that an Internet company would cost that much. Internet is an intangible business and it is really hard to believe that anyone dot-com based company could cost billions.
Does GoDaddy Worth That Much?
It definitely does! It was reported that the company has a portfolio of 48 million domains and 9.3 million customers worldwide. 73% of those domain names are .com TLDs. GoDaddy nets about $2.95 from each .com registration. The average price of the .com domain registered with GoDaddy is $11.99 per year. Some TLD's like .net and .org cost $14.99 while most of the other popular web addresses are priced between $12.99 and $19.99 per year. If we calculate the annual revenue the company makes form domain registration, it accounts at more than $500 million per year.
However GoDaddy is not just a domain registrar. The company sells Shared Hosting services, VPS, dedicated servers as well as email hosting. Among other web services and products in the company's portfolio are SSL certificates, DNS, Web design and website analeptics as well as SEO services.
The Arizona based company has been cash-flow positive since 2001. That year it had $4.3 million in revenue. In 2004 GoDaddy's revenue rose to $73 million. The next year – 2005 – the company lost $13.8 million on revenues of $139 million, according to its SEC (http://www.sec.gov/) filing. GoDaddy's spending on marketing has exploded from $1.2 million in 2003 to more that$15 millions in 2005.
The company planned to go public in 2005 and planed to raise $200 million through an IPO. However it has in 2006 GoDaddy decided not to attempt an initial public offering. In 2008 GoDaddy reported a revenue of $497.9 million, $750 million in 2009. The domain registrar has steadily grower its business within the last 5 years. It is also believed that the company has a strong sales team. The average online order which customers submit on GoDAddy's website is $26.81, while the average one posted after a the new customers talked to a customer service representative was $65.00.
Domain Name Wire reported that before the deal the GoDaddy's CEO Bob Parsons "owned 78% of the company and employees owned 22% through stock options". Mr. Parsons, who has got himself involved in a scandal earlier this year and sparked outrage by releasing a video of himself killing an elephant, will remain with GoDaddy as Executive Chairman of the Board. The company president Warren Adelman is the new CEO.
What Would Happen After The Sale?
I do not have an inside information about what the new owners of GoDaddy would do with the company. However I'd project that GoDaddy would probably try to expand aggressively in the web hosting service market. The company would try to grow its portfolio of VPS and Dedicated server customers and to grab larger share in the server market. It could also try to become an important player on the market of Cloud hoisting services.
Whatever the new owners decide to do GoDaddy could become even bigger within the next few years.