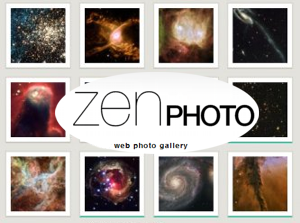 Just got an email from a friend who reffered Zen Photo image galley software. This is a simple but very elegant Web 2.0 generation image gallery software. It is best for bloggers as well as for anyone who want to manage on-line photo galley.
The version 1.1 of the software allows users to create sub-albums, to add Tags to images, and to search within galleries. Zenphoto also offers RSS feeds, EXIF/IPTC and Video support. Visitors can post comments under each image which can be filtered by site administrator.
Gallery comes with cool feature, an AJAX-powered editor that allows administrators to edit content while browsing the website.
Another good thing for bloggers and personal website owners is that Zenphoto can be integrated vey easy with WordPress. All other things – Internationalization and localization, Plugin system, Slide show options, choice of upload between FTP or admin interface, Flash Video support (.flv), MPEG4 (.mp4), Quicktime (.mov) and 3GP (.3gp) movie support, Audio support for MP3 and MP4 and etc. can be found on Zenphoto.org.
Download it, install it, use it. It is free Open Source sofware!